XXIII. INT. ISTANBUL EURASIA SUMMER CULTURE FESTIVAL 5-9 JULY 27 – 31 AUGUST 20-24 NOVEMBER 23-27 DECEMBER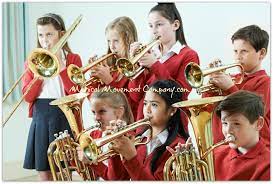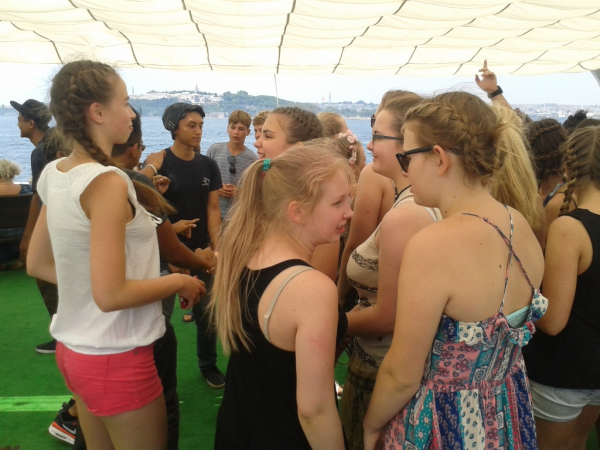 XXIII. ISTANBUL CULTURE COMPETITION FESTIVAL

5-9 JULY COMPETITION - 27-30 FESTIVAL 20-24 NOVEMBER COMPETITION 23-27 DECEMBER CHRISMAST FESTIVAL
**The aim of this international event is to explain how importance role of love, peace, friendships brotherhood amongst the Children. From this pointed it will be just great pleasure and honor, how amazing atmosphere group's will representative theirs country, joining in this unique international event. We should always remember hold tightly feelings peace, love, friendships, brotherhood just to live happily in a better World.

At the end of this festival when the groups return home gaining a lot of new friends and irreplaceable experience, just wonderful unforgettable great memories.

HARMAN FOLKLORE YOUHT CLUB ISTANBUL / TURKIYE ( Culture, Festival ORG.) was found in 1987 from ISTANBUL in TURKEY . HARMANFOLK CULTURE & FESTIVAL ORG. arranges six different INT. CULTURE FESTIVAL every year in TURKEY. folk music, brass band, Chorus, Modern dance, theatre groups from all ages take place in ISTANBUL.

GENERAL INFORMATION: Festival organisation committee will provide one English speaking guide to each group for helping programme schedule. Groups can perform with live music or playback CD- FLASH DISK. If Group accept and agree with the festival conditions, have to fill up the APPLICATION FORM and send us with a short brief about their background and their previously activities in abroad and group photos by e-mail with attachment file. During the festival, there will be three times of gift exchanges, two of them with Municipality Mayors and one of them with the festival committee at welcoming meeting.
FESTIVAL GENERAL CONDITIONS : Performances are approximately minumum 5 max 10 minutes. The time of the performance allowed will be strictly limited. All groups will show of their performance max 2 nights, groups shall perform in ISTANBUL different MUNICIPALITIES .We are going to invite 8 countries . .If children or school groups want to activities we can arrange school education programme festival dates or in different days or months.

CATEGORIES : FOLK DANCE ( Traditional folk dance – cerography modern folk dance ) - FOLK MUSIC – FOLK INSTRUMENTAL MUSIC, CHORUS GROUPS ,MODERN DANCE, BRASS BAND MAJORETTE, SOLO- DUET groups. CHILDREN YOUTH ADULTS

ACCOMMODATION

*** 3 STAR HOTEL 185 € / per person/ all Festival 4 NIGHTS 5 DAYS

We will provide to you Two meals per day (Breakfast+Dinner) and accommodation at the hotels ISTANBUL centrum each room has 2-3 beds. free internet wifi. participant groups will be given a maximum of 3 twin or double rooms. An extra fee is charged for single and extra double rooms.


***** 5 STAR HOTEL 225 € / per person/ all Festival 4 NIGHTS 5 DAYS

https://www.thegreenparkbostanci.com/?mv=1?mv=1


We will provide to you Two meals per day (Breakfast+Dinner) and accommodation at the hotels ISTANBUL centrum each room has 2-3 beds. summer + winter swimming pool + sauna+ Turkish hamam, open buffet traditional + country breakfast+ dinner.


If group come more than 20 people 1 free , 40 people and more 2 free

If groups want to lunch pocket we can arrange it.

TRANSPORTATION; If group is going to by PLANE, we are going to hire the bus for their all ground transportations. Groups will pay this bus cost. Bus, serves throughout the festival dates (Airport transfers, excursions program transfers (group will visit historical area in Europe side only once), and transfers to the field performance). At the first day of the festival transportation fee should be paid to the festival committee. This is the cost of BUS for max. 45 person, totally 1200 €. If group number of participant less than 16 person bus cost is 980 €. For the solo duet participate Between 1-4 people cost per person 90 euro. If group is coming by own BUS, the group will not pay us these transportation fee. The groups are going to pay the bus parking fees in during the festival, sightseeing. And festival committee won't give any petrol for all ground transportations to the buses

P.S: All payments have to be pay in cash (travel-cheque not acceptable) at the first day of the festival.,if you want to stay at single room we can arrange it with extra fee. G attheir 500 euro till 01 june 2023. Deposit is non-refundable

TECHNICAL & ARTISTIC INFORMATIONS: All the basics are providing by the festival organization, such as lightening, one stage side for musicians with microphones participation groups. The groups will perform at the open-air stages mostly during the nights, however some daily performances will be in festival schedule programmed too. https://www.facebook.com/eurasia.festivals


FESTIVAL MEDICAL INSURANCE : All groups are required to secure MADICAL INSURANCE before coming to festival. Organization won't pay any medical or hospital cost incurred at the festival period. However for any emergency situation, we will provide an ambulance and it will be always ready for 24 hours.

PROGRAMME & FREE ACTIVITIES

1 DAY : Groups coming by bus, or plane Harman folk guide will meet the Groups /Istanbul in the afternoon.



2 DAY : 09:30 All Groups must be ready in the bus just on time, moving from dormitory to Europe part, visiting historical area SULTAN AHMET mosque (Free) https://www.youtube.com/watch?v=JMEYYJynosE TOPKAPI PLACE and ST. SOPHIA ( If groups want to visit give entry fee) and directly to very well known ,the oldest biggest covered shopping centre in the World GRAND BAAZAR. https://www.youtube.com/watch?v=OV3lGaFN4ms

21:00 General meeting festival committee with the group leaders and interpreters, letting know recently details information in hotel.

(EXCHANGE PRESENT)

3 DAY : 10:00 -12 : 00 BOAT TOUR

By private boat tour at the lovely Bosporus, it is the best traditional excursion in the World, you will be able sunbath on the deck of the boat, full of amazing funs entertainments, dancing disco music, breathtaking scenery both part of Istanbul Europe-Asia,

15 EURO

Performance-competitions 21:00 Max 10 minutes.

4 DAY : Free time shopping possibility Shopping BAGDAT CAD , KADIKOY, MALTEPE .PUBLIC BAAZAR. if group want to swiming the marmara sea we can arrange in kadikoy.

Performance-competitions 21:00 Max 10 minutes.

5

DAY :

After the breakfast groups Leaving day from Istanbul..

You are going to see the historical and touristic places of Istanbul some which are Ottoman, Byzantium cultures All one day friday ( Sultan ahmet square, Sultan ahmet mosque, St. soffia, ayasofya, Topkapi palace, grand baazar and shopping centers which provide the opportunity of all the authentic and modern entertainments of shopping of the East and West with our guides.

If you are interest you can vizit prince Island or we can arrange special Turkish night programme

ACTIVITIES DURING THE FESTIVAL : If Participation groups want to see visit one day : Panaroma 1453( panaromik museum) http://panoramikmuze.com/

Akvarium turkazoo http://www.turkuazoo.com/tr/ Forum istanbul http://www.forumistanbul.com.tr/ big supermarket shopping centrum. Darica zoo http://www.farukyalcinzoo.com/

PARTICIPATED COUNTRIES : ( 2000-2022 )( America, Armenia , Bask Country Bulgaria, Belgium, Czech Rep.,Canada, usa, Ecuador , Hungary, Kazakhstan, Chile, Colombia, Poland, Italia, Sicilia, Lithuania, Latvia, , Georgia, Holland, Norway, Greece, Korea, , India, Russia, Croatia, Taiwan, , Siberia, Mexico, Latvia, , Spain, Sweden Serbia, Slovakia ,Slovenia, Estonia, China, Japan, North Cyprus, Romania, Yakut, ( folklore, brass band, Chorus, Modern dance, theatre groups. CHILDREN, YOUTH, ADULT).



---